TCAT SPORTING SUMMARY W/E: 6 February 2022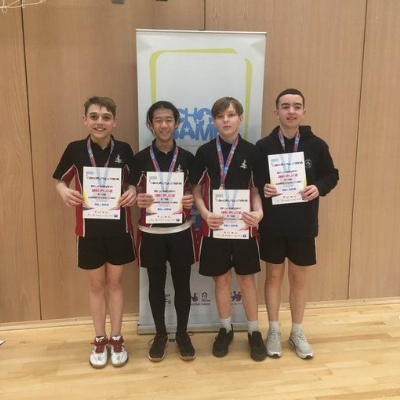 It was an exciting week for sport across the Trust. With fixtures taking place across Hull and East Riding, and beyond...
Learners from schools across the trust travelled to Scunthorpe for the County Schools Cross Country Championships. They represented their schools and East Riding!
The Winifred Holtby Year 8 and 9 girls football team were the undefeated champions of the League 2 Hull Active Schools tournament. They beat St Mary's, Archbishop, Kelvin Hall and St Mary's to claim the winning position.
Wolfreton alumni Jake S & George P have achieved enormous success in being selected for England Lions u19s trial event- we wish them good luck in the next stage of their journey.
The Hessle Year 9 7-a-side football team participated in their East Riding finals competition. They were up against strong competition and showed great resilience and team spirit.
Cottingham's badminton team came 2nd in the Humberside Finals, hosted at Hull University. They won two out of their three fixtures with results of 4-1 and 5-0 and only conceding their final game showing fantastic resilience and determination. (Pictured above)
Holderness' Year 7 showed off great skill and finesse during their gymnastics flight lesson today with Mrs McCubbin. And the school launched their PE Twitter account @PEHoldernessAc1 where they will update us all on extracurricular clubs, fixtures and lessons- we are eager to see what you have in store for us.
At Croxby, Team Zebra worked on their bat and ball skills. They showed resilience, respect and teamwork.