TCAT World Book Day Costumes Catwalk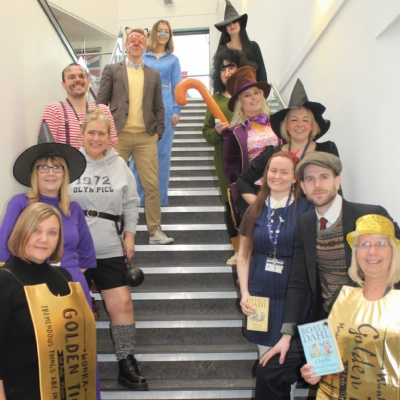 Pupils and staff at schools across the Trust have taken part in a variety of inspiring activities to mark World Book Day from recommending books, to playing "The Masked Reader" and of course dressing up as their favourite literary characters.
World Book Day, a charity event held annually in the United Kingdom and Ireland on the first Thursday in March, was an opportunity to celebrate and take part in creative activities and indulge in a world of imagination and reality through printed words leading them on a journey of discovery.
Learners, staff and wellbeing animals dressed up as fictional and non-fictional characters, taking part in fancy dress competitions and showcases.