TCAT Sporting Summary W/E: 20 March 2022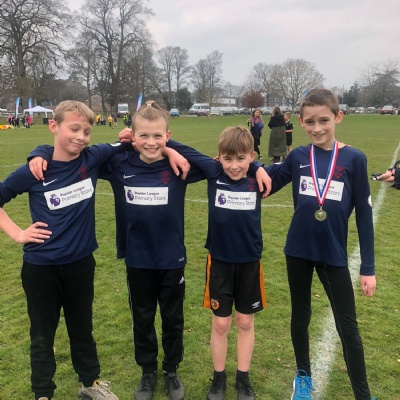 It looks like Spring has sprung across Hull and East Yorkshire, meaning there are more reasons than ever for our learners to enjoy the sunshine and play their sports outside...
Over 50 Holderness students took part in extracurricular football and netball tournaments. For many it was a deserved opportunity to represent the school for the first time after showing great dedication by coming training every week.
At Winifred Holtby, there was a busy night of extracurricular sport with lots of new faces taking part. This included girls rugby, boys rugby, basketball, and rookie lifeguard club.
Wolfreton Sixth Form's football team had a brilliant win against Beverley Grammar's Sixth Form Team, with a hat trick! This is some of the boys last chance to represent their school through playing a sport they love, which WOlfreton PE said on Twitter is "great to see".
A team of Year 5s and 6s from Croxby competed in the Regional Cross Country Final. All 4 boys raced well with Wesley coming a closing 2nd and Lennon coming 10th!
Girls Footballers from two of our schools, Hessle and Holderness, faced off in a Year 7/8 match. Both sides played a tenacious match until the whistle, with Hessle scoring a goal at the very last second. But ultimately, Holderness won 2-1, with Emmie B scoring the final goal.