RESPECT: Pride Celebrations Across the Trust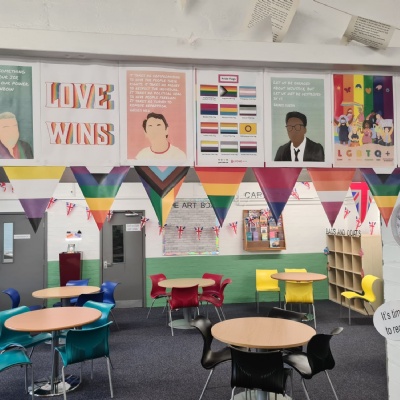 June marked Pride month where learners and staff have raised awareness for LGBTQ+ issues and uplifted those in our communities who identify under the rainbow flag.
Holderness Academy have celebrated Pride through exploring the LGBTQ+ community during form periods. Mr McDonald also held a virtual assembly to explore how celebrating Pride Month is important to both the LGBTQ+ community and society as a whole.
Hessle's "Thought of the Week" prompted students to reflect on the six Hessle values in the context of Pride Month and asked them to think about how they can continue to support everyone in the school community and beyond. There are also LGBTQ+ display boards visible throughout the year for all to see detailing well known figures who have come out in the past year to raise visibility.
Cottingham ordered an extra thirty books for the library, all with an LBTQ+ focus. LGBTQ+ literature provides an excellent framework for introducing themes about tolerance, acceptance, and celebration of our differences.