Record GCSE results at Cottingham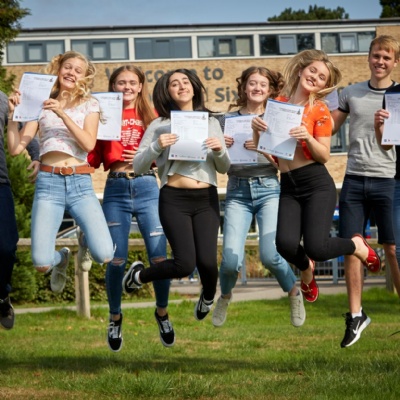 We are delighted to report that the GCSE class of 2018 have maintained the trend of improving GCSE results witnessed over recent years. In terms of basics (English and Maths), 71% of our students achieved grades 9-4, 48% achieved grades 9-5 and 10% achieved grades 9-7. The overall P8 score is very impressively positive, sustaining the upwards trajectory of the school's outcomes. As always, there were some stellar individual student performances and some exceptional outcomes in individual subject areas.
Acting Headteacher, Kate Jordan, said, "I am really impressed, but not surprised by the performance of our Y11 students, many of whom have exceeded their target grades. These results are a fitting reward for the hard work and determination of this year group. Students worked with us throughout their two years of study and we were always confident that they would reap the benefits of this, with strong support from their parents and their teachers. Their progress really is excellent and so well deserved. We can't wait to continue working with the significant numbers who are returning to us in September."
Congratulations to our brilliant class of 2018!