Fantastic GCSE results at Hessle High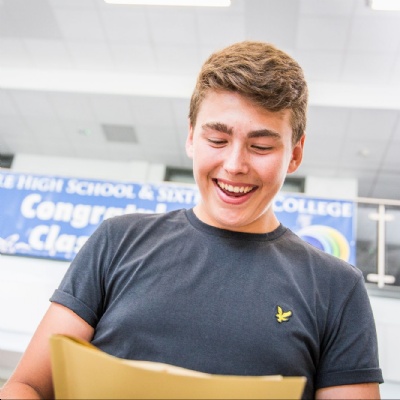 The Hessle Academy is celebrating today, after Hessle High School students achieved fantastic results in their GCSEs once again. This follows on from the outstanding A Level results delivered by Hessle Sixth Form students last week.
Despite the challenges posed by the newly reformed GCSE system, 72% of students achieved the Basics measure, attaining at least a 4 or above in both English and Maths. 24% achieved the Ebacalaurreat, beating the national average for the sixth consecutive year. Students also achieved 21 Grade 9 results – the highest possible level of attainment under the newly introduced marking system for English Literature, English Language and Maths. In other subjects, students delivered record-breaking results in History, where 42% achieved A* or A, and in German, where 94% achieved A* - C.
Sarah Young, Executive Headteacher, commented: "I am thrilled with our results, and proud of the continued success of our GCSE students. I'd like to congratulate the class of 2017, and wish them all the best in their future studies.''