Howden GCSE celebrations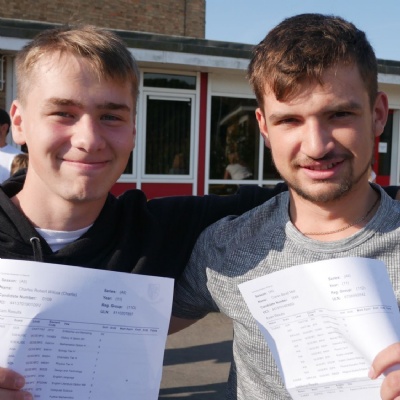 Howden School is pleased to report some outstanding achievements by its students in their GCSEs and other qualifications this summer. This year, following the cancellation of exams, grades were awarded through a process of teacher assessed grades, against a national standard and approved and awarded by the exam boards.
Year 11 students are celebrating their success after picking up their results this morning. Headteacher, Mr Cannon, said 'We are immensely proud of all the work and achievements of our students, especially after such a difficult and disrupted year. Our teachers have worked tirelessly to ensure students are all able to progress onto further education. Today we are delighted to be celebrating with our students as they have received their results and chosen their next steps. It has been a pleasure for staff to again share in so many individual successes and the realisation of personal ambitions and goals. This, of course, comes after many months and indeed years of effort and commitment by both students and staff, supported by their families.
I congratulate them all on their hard work, resilience and positivity in navigating the demands of these qualifications, they have been the embodiment of our values. Results day is always about the young people and about them being able to move on to chosen destinations. Many have now decided to move onto Selby College, York College, Bishop Burton College, Wyke College and other Post 16 Providers for their next ventures. Others are celebrating as they prepare to begin coveted apprenticeships with companies. We wish each and every one of them success and happiness as they move forward and we look forward to hearing their successes in the years to come as they make a difference in society.'
Sarah Young, TCAT's Director of Education Services added 'Despite the challenges faced by our students in recent times, we are extremely proud of their resilience and positive approach to supporting each other and celebrating their success throughout their school life, culminating in today's achievement day. Despite initial shock and concern, our students have approached this period of learning with maturity and positivity with a view to their next steps. Our staff have worked hard with school leaders to offer reassurance to individual students as well as ensuring that the processes for centre awarded grades have been implemented with rigour, ensuring that all students receive the grades they deserve.
Our ethos of ethical leadership has been at the forefront of this opportunity within our profession to support the assessment of learners based on a broader assessment of their skills and ability rather than simply their examination performance.'