TCAT Sporting Summary: W/E 21 November 2021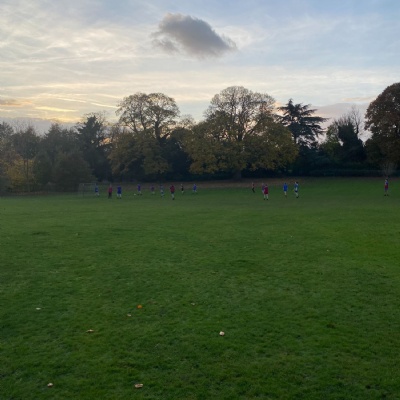 Welcome to the first TCAT Sporting Summary where the trust will be celebrating all the fantastic achievements of our learners and staff in lessons, local tournaments, and even national cups...
[Pictured above: a fantastic snap taken by Hessle High Sport on twitter of 40 footballers playing as the sun set on an autumn evening]
This week, Winifred Holtby Academy's Year 7 Girls kicked us off in style, winning three out of four games at Hull Active Schools' 7 Aside tournament on Monday!
Then, Tuesday saw The Hessle Academy's Year 11 boy's football team's final 7 Aside tournament, Hessle High Sport said on Twitter "The boys have given nothing but 100% every time they have represented the school and it has been a pleasure to take them on fixtures".
On Friday, Howden's Year 8 Boy's football team were celebrating beating Hall Cross Academy 5-3 and progressing to Round 5 of the National Cup. Whilst, Cottingham's Key Stage 3 Girl's Football Team worked hard until the last whistle blew, winning 3-2 against Longcroft.
As always, a fantastic week for sport at The Consortium Academy Trust, we are eager to see what next week brings.