Our Vision, Mission, Priorities and Values
Our Vision:
Shaping Positive Futures
Our Mission:
We put our children and young people first. We have a supportive, yet challenging environment to allow everyone in our Trust community to:
• flourish and believe that they have every chance of success
• work together so that they can achieve more than can be done individually
• work within a supportive culture where taking appropriate risk is seen as a strength
• be proud of themselves, their peers, our schools, and our local communities
our strategic priorities: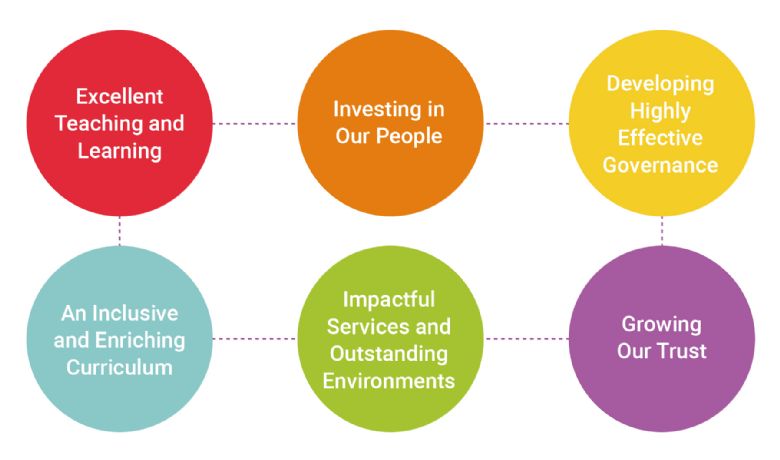 our values:
Aspiration
We are ambitious, we aim high for ourselves and for others and we believe that we can make a real difference.
Respect
We respect ourselves and each other. We respect our diverse environment and community.
Integrity
We are honest with ourselves and each other. We do things for the right reasons.
Responsibility
We take responsibility for everything we do and see mistakes as an opportunity to improve and to get things right next time.